Purpose of the best website
Purpose of the best website
There are a lot of bad websites. And some good websites can change into the best websites by a few modifications. This "the best website" is meant to show what a good website meets. And what you can do about your website to improve it.
This website is in multiple languages. Because the creator of this website also wants to inspire other language areas than his own to make the best website. And also to show how a multilingual website works using multiple top-level domain names.
The creator of this website has been creating websites since 2005 and wants to show his customers what is important for their websites (and why). And he wants to inspire you to improve your own website.
The creation of the best website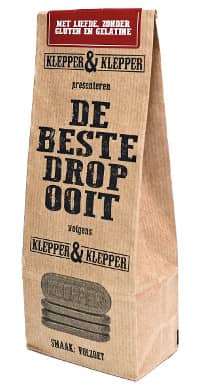 On Saturday, 5 September 2020, the creator of this website was in the afternoon at Landwinkel de Woerdt in Ressen (near Nijmegen, the Netherlands). It is a shop where you can buy locally grown vegetables, fruit and dairy products. It was very busy. In the long queue in front of the cash register, his eye fell on a craft of liquorice: "Klepper & Klepper presenteren: "De beste drop ooit" (volgens Klepper & Klepper)". In English: "Klepper & Klepper present: "The best liquorice ever" (according to Klepper & Klepper)". He was not a liquorice lover but thought it was a funny packaging. And a humorous way to promote the licorice.
The creator had been walking around with an idea to create a website to show the power of the het content management systeem Joomla. In the afternoon with a cup of tea, the liquorice packaging inspired him for a website name.
The names de-best-website.nl and the-best-website.com were still free and he decided to register them. A day later he installed Joomla as a multilingual website (Dutch + English) and started building the basic design. On Monday he also decided to register the German-language (die-best-website.de), the French-language (le-meilleur-site-web.fr) and Spanish-language (el-mejor-sitio-web.es) domains.
Apart from the fact that the creator also wants to inspire other language areas to create the best website, this website gives you a good idea of how to use Joomla for a multilingual website that uses multiple top-level domain names.
Want to know more?